Male Client, Leicester, 10 sessions, 2013
Im 50 and never had counselling before, I never expected to get depression either, but I did, after a bereavement quickly followed by my daughter being ill.I started counselling not knowing what to expect and after several sessions I found out it was my childhood that was getting me down! Now I`ve de-briefed 50 years of life and I feel released.I`m hugging people, I tell my family I love them without feeling guilty. I feel happy, I can relax and sleep and I`m reading books, one a week at the moment. Above all I understand who I am, who I was and I feel whole. Counselling should be compulsory for anyone reaching 50.
Jacqui was brilliant, she listened when I couldn't stop talking, listened when I couldn't stop crying and helped me when I couldn't think of anything to say. When I thought I was better she knew where to take me. "Tell me about you're childhood again" – that was it, I was in bits, it was then that I could go back and release my inner child, it's true, it works!!.
An awesome counsellor.
Thank You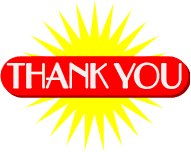 Female Client, Leicestershire. 8 sessions 2011
I found Jacqui to be approachable, understanding, she was objective and supportive.  She managed to fit me in at short notice and was available by phone in extreme situations.  Which others I had seen previously wouldn't have done the same.  I have recommended Jacqui to friends and colleagues; likewise I wouldn't hesitate to do the same in the future.
Female Client, Beeston Nottingham, March 2013
I will never be able to thank you enough for helping me through such a difficult time in my life.
Sessions helped me focus on myself and examine what I really want to do.
Female Client, Leicester, 6 sessions via work EAP scheme.  December 2013.
I went to my first session nervous but was immediately put at ease.  I felt comfortable opening up to my counsellor, which is unusual for me.  I felt listened to and supported.  I didn't know what to expect and actually wasn't sure I needed counselling.  It is now clear I did and still do to help me understand and deal with me and life.  I didn't think counselling would help in any way and have been surprised how it has and how I almost looked forward to my sessions.  It has given me some tools that I will take forward.  I know I still have a long way to go and will probably return to counselling.
Female Client, Leicestershire October 2013
I came to see Jacqui at a real crisis point in my life – so much stress and unhappiness had been building up for over 50 Years since I was a small child and finally a trigger put came in my life to push me over the edge unable to cope and handle it all. 
The one thing that I most feared being "out of control" had happened.  I couldn't eat, sleep or think rationally anymore – I was very frightened – that I wouldn't be able to get back "in control"
Jacqui slowly and gently helped me to unpick and make sense of what had happened.
For me her greatest strengths were her ability to support my vulnerability, which gave me a feeling of acknowledgement and empowerment, and to ask exactly the right question to clear the fog in my mind, open my thinking and enable me to consider and resolve the issues I had been carrying for so long and which had finally overtaken me.
I will be eternally grateful to her for helping me finally find my true self and to start living a content and joyful life.
Male Client S, November 2013
I have always felt very relaxed during my counselling, it has been a safe place to talk about me and my problems, knowing that jacqui will understand what I am going through and be able to provide me with a different way of seeing myself.  Jacqui has a very good understand of Asperger's Syndrome and Autism and this has helped me with my diagnosis.
I have been able to grow in confidence through counselling and not only have my relationships (family and work) improved but I am able to explain to some people why my mind works the way it does.  Thank you Jacqui for your help!

Anonymous - 2013
I was initially sceptical about having counselling.  I was almost certain it was not going to help me.  I am pleased to say I was wrong!  You made the experience comfortable for me to open up and talk about me.  You have guided me to see life with fresh eyes.  I have learnt more about myself, which have led to positive changes.  You have helped me to find myself, I am very grateful. Thank you.
EAP Client 6 Sessions - 2014
I was initially sceptical as to the benefit of receiving face-to-face counselling but as it had been suggested by my Occupational Health Doctor I decided to give it a try.  By the third session I realized it was helping me to contextualize various distressing issues in my life.  That this new understanding was of great benefit to me.
I found Jacqui excellent at being able to make me relaxed and comfortable enough to talk about some sensitive issues that had been troubling me for years.  She helped me to understand how these were affecting me and therefore some comfort in the way my responses ere normal and appropriate in the circumstances.
BD Male, 32, Leicester 2014
I was nervous to start off but found the counselling enjoyable and informative, understanding my emotions better has helped me get back to me.  In some ways I am much better for it.  There has been a noticeable difference to those closest to me.
Having some time for me each week really helped remove and reduce the stress and worry in my mind.  I would highly recommend counselling and Jacqui.  She was professional, helpful, supportive and very knowledgeable.
Thanks again J
Male client Leicestershire 2014
Sessions were flexible and informal enough to feel comfortable discussing difficult subjects.

Woman client, Blackfordby, 5 sessions – EAP 2014
The counselling I received was absolutely excellent and has helped me to put a lot of very distressing experience firmly in the past.  Thank you so much.
Woman Client, Great Bowden, Market Harborough – 2013
Life is good at the moment and I do believe that the 'strategies you have 'taught' me are making a big difference to the way I handle emotional/argumentative issues, so a big thank you for your help.
Woman Client, Age 39 years. Wigston, 5 sessions – EAP 2014
When I first attended Jacqui I was in a very poor place, feeling low and quite confused.  I was able to talk openly and often able to become openly emotional which helped as I felt I couldn't at home.  Over the sessions I feel I have become more in control of my situation and able to gain some perspective.
Woman Client, Age 41 years.  Western Park 2014, 6 Sessions – EAP 2014
At the beginning of my first session I did not think 6 sessions would have been enough but having someone there to listen and explain made it a very good, positive experience.  I will recommend to all who need it.
Male Client, Age 53 years. LE3 area – 2014

Thanks Jacqui, your counselling helped me to understand why I feel the way I do.  I would certainly recommend your service.  I am now back at work with no probs.
Female Client, April 2014 – Far side of Leicester
TRAVEL THE EXTRA DISTANCE TO SEE THE BEST.  Jacqui is truly inspiring.  I am so grateful for her wisdom, experience and support. 
Male Client, Age 52 years. Earl Shilton – 2014
My decision to seek counselling was a difficult one for me to make.  Fear of the unknown and a sense of having to share personal information with others when you have not done so in the past is a big step.  I wish I had done this sooner as the situation I was in (mostly self generated) eased very quickly once I understood the effects stress was having on me.  UNDERSTANDING WHAT YOU ARE DEALING WITH AND GET HELP….